I started this year with a dog sledge tour. Together with me I had a very nice family (Heffernan) from Wales. We went from the kennel and over the hills to the Appoälven (Apporiver). During this trip I have seen one moose and some reindeers. The boy was passenger on my sledge and he have seen the reindeers. The moose was to fare away and moved quite quickly. We were also lucky with some capercaillie (or do you call them great grouse?). The Swedish name is "Tjäder".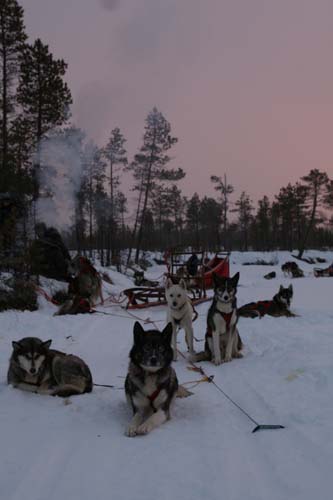 During our dog sledge tours we usually stops for a coffee break. Fire and some BBQ are of course necessary!!!
Today we made 30km totally during our 3 hour trip. That includes the stop for fire and food.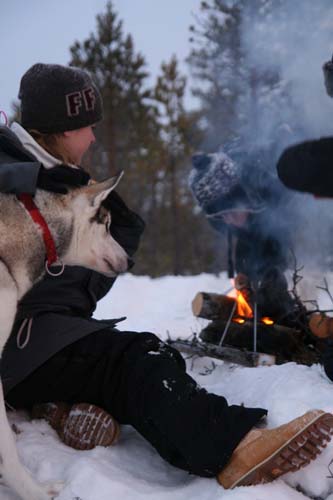 The family will be back the 3/1 for a Northern light tour with our huskies. I just want to say: Welcome back!
/ Matti